My Blog
Posts for tag: dental hygiene
By Michael S. Pugh, DMD
June 15, 2012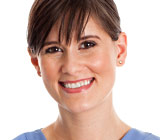 We say that we are going to have our teeth cleaned — but a lot more than simple cleaning takes place during a visit to a dental hygienist.
Health History
Your hygienist will ask you about your general health and your dental health and any recent changes in either. By doing so she will pinpoint any issues that require special precautions during your cleaning.
Cancer Screening
Next, the hygienist carefully examines the skin in and around your mouth looking for lumps, bumps, sores, tenderness or swellings and refers areas of concern to the dentist for further evaluation. The hygienist is one of the few people who get to closely assess your whole mouth, so she is trained to spot cancer and other diseases.
Evaluating Your Periodontal Health
Your hygienist will look closely at the state of your periodontal health (from peri meaning around and dont meaning tooth). This includes checking your gums and the other tissues surrounding your teeth for inflammation (gingivitis) or bleeding.
Checking for Decay
The hygienist will examine your teeth for decay and will note the location and condition of stains or hard mineral deposits (calculus or tartar). These deposits result from a buildup of plaque (a film of bacteria) that has not been removed by daily brushing.
Scaling
The hygienist uses hand tools or a sonic scaler to remove the calculus from your teeth.
Polishing
A mechanical polisher and an abrasive polishing compound are used to polish the surface of your teeth so that they are smooth, making them more resistant to plaque, removing stains and leaving your teeth feeling squeaky clean.
Measuring
The hygienist uses a tiny probe to measure the space between your teeth and gums. Periodontal disease begins by forming pockets between the teeth and gums, so this measuring is key to your periodontal health. Generally a space of 3mm or less indicates healthy gums, pockets of 4 to 5mm indicate periodontal disease that may be reversed with good oral care at home, and pockets that are 6mm deep or more require specialized treatment by a dentist or periodontist (a dentist who specializes in care of gums).
Education
Based on the observed conditions of your gums and teeth, the hygienist will provide information aimed at improving your home oral cleansing routines and about your risk for tooth decay and gum disease.
Making Your Next Appointment
The hygienist will make an appointment for your next cleaning — in three, four, or six months depending on the health of your gums and teeth. Keeping these appointments not only keeps your teeth looking their best, but it also assures good management of your dental health.

Contact us today to schedule an appointment to discuss your questions about dental hygiene. You can also learn more by reading the Dear Doctor magazine article "Dental Hygiene Visit."
By Michael S. Pugh, DMD
April 28, 2012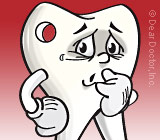 A number of factors can lead to dental caries (tooth decay). To find out if you are at high risk, ask yourself these questions.
Is plaque visible in my mouth?
Dental plaque is a whitish film of bacteria that collects on your teeth. If it is clearly visible, it means that there is a lot of it. Among the bacteria in the plaque are those that produce tooth decay, particularly in an acidic environment. (A normal mouth is neutral, measured on the pH scale, midway between the extreme acidic and basic ends of the scale.)
Do I have a dry mouth?
Saliva protects your teeth against decay by neutralizing an acidic environment and adding minerals back to the outer surface of enamel of your teeth, so reduced saliva is a high risk for caries. Many medications can cause dry mouth as a side effect.
Do I eat a lot of snacks, particularly unhealthy ones?
Frequently eating sugars, refined carbohydrates, and acidic foods promotes the growth of decay-producing bacteria. The more frequently you eat, the longer your teeth are bathed in sugars and acids. Acidic foods not only promote bacterial growth, they also directly cause erosion of the tooth's hard surface by softening and dissolving the minerals in the enamel.
Do I wear retainers, orthodontic appliances, bite guards or night guards?
These appliances are recommended for various conditions, but they tend to restrict the flow of saliva over your teeth, cutting down on the benefits of saliva mentioned above.
Do my teeth have deep pits and fissures?
The shape of your teeth is determined by your heredity. If your teeth grew in with deep grooves (fissures) and pits in them, you are at higher risk for bacterial growth and resulting decay.
Do I have conditions that expose my teeth to acids?
If you have bulimia (a psychological condition in which individuals induce vomiting), or GERD (Gastro-Esophageal Reflux Disease), your teeth may be frequently exposed to stomach acids that can cause severe erosion to your teeth.
Do I already have cavities?
Visible cavities can range from those only visible with laser technology or x-ray examination to those a dentist can see with a naked eye. If you already have small cavities, you are at high risk for developing more.
Do I have white spots on my teeth?
White spots are often the first sign of decay in a tooth's enamel. At this point, the condition is often reversible with fluorides.
Have I had a cavity within the last three years?
Recent cavities point to a high risk of more cavities in the future, unless conditions in your mouth have significantly changed.
If you have any of these indications of high risk, contact us today and ask us for suggestions for changing the conditions in your mouth. You can also learn more by reading the Dear Doctor magazine article "Tooth Decay."
By Michael S. Pugh, DMD
January 13, 2012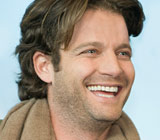 Nate Berkus, author, interior designer and host of his own television program, The Nate Berkus Show, is a consummate professional who has always focused on "helping others love the way they live," as he puts it. Berkus is known as one of America's most beloved go-to-guys for inspiration on the latest design trends. And then there is his captivating smile.
In an exclusive interview with Dear Doctor magazine, Berkus discusses his trademark smile. Unlike most people in Hollywood, his smile is totally natural — he never wore braces or had any cosmetic work. However, Berkus does give credit to his childhood dentist for the preventative healthcare he received as a young boy. Berkus states, "I'm grateful for having been given fluoride treatments and sealants as a child. Healthy habits should start at a young age."
As for his oral hygiene routine today, Berkus says he brushes his teeth at least two times a day, and sometimes three times a day. Berkus is also an avid "flosser" and follows the important flossing advice he learned from his dentist: "Floss the ones you want to keep."
In addition to his design expertise, Berkus is right on the mark with his opinions on oral hygiene. In fact, he inspired our office to put together the following list of facts and oral health tips:
The first step in improving your oral health is to learn good oral hygiene behavior. Simply put, to maintain optimal oral health, you must brush and floss properly so that you thoroughly remove the dental plaque.
The second step is a thorough evaluation system. We are a key part of this step. During your next office visit, we can conduct a thorough examination, review your brushing and flossing techniques, examine the health of your tongue and discuss any questions you have. We can also clean your teeth and ensure that you leave our offices confident with your new oral hygiene routine. And if you don't have an appointment, contact us today to schedule one.
To learn more about improving your oral hygiene, you can continue reading the Dear Doctor magazine article "Oral Hygiene Behavior - Dental Health For Life." And to read the entire interview with Nate Berkus, please see the article "Nate Berkus."