My Blog
Posts for: February, 2011
By Michael S. Pugh, DMD
February 27, 2011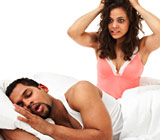 Research has revealed that over 12 million Americans suffer from Obstructive Sleep Apnea (OSA), a condition that occurs when the upper airway (tissues at the back of the mouth and throat) collapse causing significant airflow disruption or even no airflow whatsoever for 10 seconds or more. It can leave you feeling tired, depressed, irritable, as well as cause memory loss and poor concentration. But, did you know that we can help treat your sleep apnea?
The primary method dentists who are trained in sleep medicine use to treat OSA is through the use of an oral appliance. Similar in look to an orthodontic retainer or sports mouthguard, oral appliances are designed to maintain an opened, unobstructed, upper airway during sleep. And while there are many different oral appliances available in the marketplace, less than 20 have been approved through the FDA (Food and Drug Administration) for treating sleep apnea. The key to success is to avoid those over-the-counter (OTC), generic mouthguards and instead use a professionally made and custom-fitted oral appliance, made from a precise models of your teeth and mouth. They are best at keeping your airway open and preventing the muscles and soft tissues from sagging down when relaxed during sleep. Other advantages of custom-fit oral appliances are that they can reposition your lower jaw, tongue, soft palate and uvula (the tissue in the back of the throat that dangles like a punching bag); stabilize your lower jaw and tongue; and increase the muscle tone of your tongue.
But Is Treatment Really That Important?
Absolutely! If undiagnosed and/or left untreated, sleep apnea can be life threatening. It can cause heart attacks, strokes, impotence, irregular heartbeat, high blood pressure, and heart disease — many of which can kill you.
Want To Learn More?
To learn more about sleep apnea, read the Dear Doctor article, "Snoring & Sleep Apnea." Or if you are ready for a thorough examination and to discuss your snoring, contact us today to schedule an appointment.
By Michael S. Pugh, DMD
February 20, 2011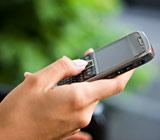 People always wonder when it is appropriate to contact their dentist. To answer this, we have put together the following list to provide some guidelines for you and your family. However, your calls are always welcome! Our goal is simply to give you some clear scenarios that illustrate when you should give us a call or come in to our office.
For Bite Related Problems
Early or late loss of baby teeth.
Difficulty in chewing or biting.
Mouth breathing.
Finger sucking or other oral habits.
Crowding, misplaced, crooked or even missing teeth.
Jaws that shift, jaw joints that "pop" or "click" or are uncomfortable.
Any change causing speech difficulty.
Cheek or tongue biting.
Protruding teeth — large overbite.
Teeth that meet in an abnormal way or don't meet at all.
Facial imbalance or asymmetry.
Grinding or clenching of teeth.
For Injuries And Immediate Care
Knocked out permanent tooth: Call us immediately. You need to take action within 5 minutes of the injury for best results.
Injuries to lips, cheeks, tongue or gums that appear to require stitches: Call us for instructions as soon as possible.
Tooth injury — if a tooth has shifted from its original position: Call us to tell us you are on your way to our office and see us within 6 hours of the injury.
Chipped or broken tooth that is still in its original position: See us within 12 hours of the injury.
A knocked out baby tooth: Call us as soon as possible.
Bleeding without any significant tears in tissue that could require stitches: Call us for instructions.
What To Do Now
If any of the above describe you or another member of your family, then contact us today to discuss your questions or to schedule a consultation. You can also learn more about treating dental injuries by reading the Dear Doctor article, "The Field-Side Guide To Dental Injuries."